Click the website images or links below if you are in the market for other LED and lighting products or services that may complement LEDress lighted house numbers.
Scroll down a bit to read some of the more interesting customer feedback over the years. (anything in parenthesis is a LEDress webmaster comment)

Tip The Pizza Guy is an independent website with guidelines for pizza delivery tipping etiquette, and an excellent section on house number features that may speed up delivery.

Pinterest, a social website where people post pictures, has a LEDress page. One of the pin-up boards there has images of some very unusual or extreme address numbers. You have to sign up or keep refreshing the page to see past their sign-up pleas. A Facebook account will also get you in.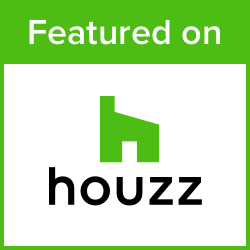 Houzz, another social website where professionals post pictures of home design/improvement projects, has a LEDress page. You can visit LEDress projects and others on this website without signing up.
Efficient lighting ASL manufactures the most comprehensive line of quality energy efficient, green lighting products in the industry. The large variety of efficient lighting fixtures they offer makes ASL a first choice when lighting professionals, architects, engineers, specifiers, contemplate their lighting designs.
Low Voltage Transformers are needed for low voltage lighting, such as halogen light bulbs. We offer many different lighting transformers. Euro Lightings online store has been designed to be user friendly for a convenient shopping experience.
23sep2016 (Sun City West AZ) My led house light is a big hit in the neighborhood, my neighbor just ordered one and has his up already, now Leonard from down the street just stopped and got your address, so he will be ordering one soon. When some of my snowbird neighbors return, hope you'll receive more orders. Thanks, again, for your help in my time of need. Your thoughtfulness was greatly appreciated. Bel
22sep2016 (Sun City West AZ) Just got my ledress today and installed it. Works great. While I was hooking it up 3 people asked me 'where did you get that?' So---i passed the info along and I would expect that before long there will be a few more orders from our zip code. Thanks for your quick response and your dandy website and attention to detail. Nice to know that there is still a business that actually pays attention......Jim
17sep2016 (Barrie ON) We received our house numbers about a week ago only took about 9 days !!! We were so excited to put them up and let me tell you they look awesome !!! We have had many people thank us for having led house numbers so they can find where they are going !!! I'm hoping you get lots of orders from Barrie, Ontario. I've attached a couple of pics. Thank you so much :) Melinda
25jan2016 (Flushing NY) Perfect! Looks real nice. Thank you for the extra effort. When I mount it and people start noticing and ask me, I'll make sure to refer you. It definitely is nicer than the other's I've seen around my block. Lewis (custom hyphen added to display)
9dec2015 (Jacksonville FL) FYI-last one I ordered, pictured as Apopka Fl photo on your site, is 9-10 years old-still works like a champ! New house so need new sign! (repeat customer from 16mar2008)
25aug2015 (Milwaukee WI) I'm very happy with your product The old fixture with its solar adaptor just didn't cut it When neighbors...ask...I will be sending business your way. Jeff (customer has submitted installation photos)
6may2015 (Sun City West AZ) Thanks Larry... We really like these LED address lights, some friends from Sun City West ordered them and we liked the way they looked. Can't wait until they are installed on our house. Denise
15apr2015 (Hanover Park IL) WOW - your the best guy ! OLD STYLE please .....my old one still works ,just want a change . THANK YOU, Mark (customer changed from red to yellow LEDs)
16dec2014 (Nanaimo BC) Thanks So much Larry, We received our LED address today. It looks great. I will be ordering more for family and friends. Quality of the material used is great and well worth it. Thanks again. Sukhwinder
24apr2014 (Bakersfield CA) Oh buy the way ,I wanted to tell you the quality of workmanship on you units is impeccable. I'm a perfectionist and the fit on and finish is wonderful. Thanks Again, Scotty (this customer's dog chewed on the original transformer, needed replacement)
12oct2013 (Gloversville NY) Larry, Thank you for the update. My wife bought me one for Christmas many years ago, it was red when we lived in Maine and I thought it was great. Left it when I moved to here, couldn't remember where she found it. A stove shop in Sanford Maine helped her. Can't wait to be the first in the neighborhood with my new number.I doubt I will be the last. Charlie
26sep2013 (Halifax NS) Hello Larry--We have received our order it only took 10 days to Halifax Nova Scotia. Canada Post delivered the order to our door and there was no money owing on the package. I have had a good look at the product and I'm very happy with our purchase It looks like the product is well constructed and well designed. Locklyn
19Jul2013 (Bismarck ND) Our other one is still working fine since your last repair but I plan on using that on a second location so please send me a new one. I do appreciate you letting me know about the possible repair though. Thanks for the great customer service! I get lots of compliments on these lights. So thank you! Brad
5mar2013 (Key West FL) Hi Larry, I attached a couple of pics of my "Ledress". I'm very proud of how it looks & have received several compliments on it. You see we made a recessed niche for it to fit in & used some plastic below it to transmit light to the sensor & that works great. I had ran a conduit to the location from another niche that has the outlet & transformer in it. Thought you'd enjoy seeing the Southernmost USA Ledress ! THANKS for a great product. Doug
18nov2012 (Alabaster AL) Thanks for the update. I'm pleasantly surprised you knew I had ordered form you in the past but even more surprised that I am the first one to order in Alabama. I must admit, I had a challenging time finding your website again, but I made sure to save it in my favorites. I just knew I wanted to have the same thing again instead of getting a different product from someone else. I hope my neighbors will see mine and place orders too. I'll be sure to spread the word! I look forward to installing the lights.
12sept2012 (Mississauga ON) Hi Larry, I received my LEDress today. I found adjusting the settings with the jumper easy and straight forward. The installation too was easy. Over all, I'm happy with it. The only thing that would make them better is to have the numbers spaced apart a little more, making them easier to read farther away. Love the blue!! Victor
1May2012 (Cambridge MD) Larry You did a great job on the pictures. Thanks for making me famous! Everyone around here wants to know where I got it and what it cost. When I tell them the cost of both items it turns them off. Things aren't too good for many in this area because of the economy and they just can't afford items like this. I am one who has really been blessed and could. If I lived in an upscale area I'm sure I could get you many customers. It has been a real joy talking to you and I hope you hit it big. Blessings, Earl
13Mar2012 (Apopka FL) 4 years ago I ordered one of your LED address signs. I was quite happy when it was received as it was as described on your website. Here I am 4 years later and I just wanted to say I continue to be happy with my purchase! I've attached a photo of your product, which I placed in the middle of an address frame to make it look a little more formal. My LEDress product continues to shine brightly at night and I've never had a problem with it - which is incredible considering the weather we have here in FL. Thanks for your fine work and great product! Sincerely, Jeff
12dec2011 (Portland OR) The unit is well designed and implemented. I will use it as "Always On -- Steady." I like the diffused lens LEDs that allow for good viewing at wide angles, the quality of the circuit boards, a great enclosure and the fact that you are local. I was looking for new house numbers and particularly LED. Not finding anything I liked, I thought about designing my own. Fortunately, I found your website. Robert
25nov2011 (Gurnee IL) Dear Larry I finally had my lovely green LEDress replaced with the white (LED) one. I shall be shipping my green LED box back to you since my Home Owners Association would not allow me to put up the green one. If you can re-use some of the parts, I would very much appreciate a refund, after the receipt of the (new) item, of course. It is a real pleasure doing business with you. 4dec2011 First of all, I want to thank you so much for your refund and the promptness that it was done. I retuned the new back cover with my green LED light because I kept the old one that had a hole drilled for the wire. My electrician followed the instructions that I printed from your website. Thank you for your concern and advice. Wishing you a happy holiday season. Regards Frances
1Oct2011 (Los Angeles CA) Larry, Installation went really well, thanks. I'll take some pictures to send you when it's dark. Sign is very visible and I think improves safety. We live only 10 miles from downtown LA but it's very dark at night. I would think you could sell a LOT of these units with optimum marketing. Alex
1aug2011 (Boulder CO) Thanks for crafting a useful and well-made product. And, saving me the trouble of building this myself. Fun project, but I've got a lots of other things to build when I find time. Wayne
9dec2010 (Caribou ME) Larry, You're right about the number being high for Maine but yes, it is staying here. It's a gift for my dad. He lives on a rural route in a bigger city in Maine so the numbers go a little higher. We have one and now all our parents have one too. Makes me feel better knowing help can find them if they need it. Thanks! Peggy
14Oct2010 (Winnipeg MB) Hi Larry, I really appreciate you following up with me on the LEDress arrival. I'm happy to inform you that I got my item today. It's in a perfect working condition and I really like how bright it is. Take care, Nick
14sep2010 (Punta Gorda FL) Thanks Larry, I saw a neighbor had one and every time I come down to my Florida home (I live in MA) I see his and want one. I have been searching on line and finally found your web site and you now have my order. Thanks so much! Peter
22July2010 (New London NC) I get so many comments on my LEDress. The UPS people want everyone to have one, the FEDEX guy always comments on it. They especially like it in the Winter when it gets dark so early and they are still out making deliveries. We had a yard sale and I could have given out at least 15 brochures / cards for you. They need something in their hand to look at and take home with them. Sandy in NC
20Feb2010 (Portland OR) Just wanted to let you know how much we love our new blue LED house numbers. My husband is an electrical engineer and was really impressed with the quality and ease of installation. We have a house at the Oregon coast with no street lights, and the numbers not only look nice during the day but really "shine" after dark. They look great with all the blue accent lighting we have on our contemporary house. The added bonus is our neighbors love them, too! Sincerely, Marlene
21jan2010 (Leesburg FL) Thanks for your fast service Larry. We had one of these on our home in Maine and just loved it. We've just moved to Florida and had to have one on our "new" home. It was vacant for over two years, so needed a lot of TLC. We look forward to putting your product on it!! I bet a lot of the neighbors will be asking about it. I've not seen any in our area. Again, thanks, Jackie
29dec2009 (Elk Grove CA) (after initial complaint about digit8 green mismatch with other digits) Larry, Thanks for getting back to me. We chose to keep the sign. I installed it and it looks great. I do have a fine eye, somewhat of a perfectionist. In the future if I have any problems, can I purchase parts from you? My neighbors love the sign! Thanks again, Paul
10June2009 (Embden ME) Larry, Many thanks for your service and attention to our "sign" problem. Your home-made tester was easy to use for a non-electrically minded guy, and proved to us that our transformer was faulty, even though it was the second transformer. Our sign is up and shinning brightly as ever. Feel free to use our name as a truely satisfied customer. You have gone beyond the call to help us out and we will send buisness your way anytime we can. Thanks, Jim
12Feb2009 (Vienna VA) Larry Just wanted you to know that the lights work well out on the mail box. My wife likes it so much that she wants me to order...a green display for spring, blue for summer, and yellow for fall. reagrds, twf (customer eventually ended up with 5 units)
2Jan2009 (Augusta ME) Thanks Larry for all your help and encouragement. Just wanted to let you know we got up the courage to try it ourselves and did everything you told us. We completed the installation ourselves without hiring anyone or asking friends for help. What a way to end the year. It looks so nice lit up at night. I did change it to not have special effects during the day, but might change it back later on when it warms up here (8 below zero right now!). Thanks again. Judy
25July2008 (Racine WI) Larry, I have received my Ledress unit and my wife and I both think it's absolutely wonderful. She's usually a skeptic about my techie toys, as she calls them, but she really loved this address light. It's replacing a set of EzLights that we've had for a few years and have had quite a few failures on. I was able to install the Ledress in the enclosure that I built for the EzLights and we both think it looks great(see enclosed pictures). Time will tell if it outlasts the EzLights that it is replacing. Best regards, Jim (this LEDress was stolen in 2011 and the customer ordered another)
14jan2008 (Easton ME) Just wanted to let you know that I received the new products and I have the house numbers up and working. They look great. Thank you so much for you help after my mishap. Again, I will definitely be telling people about your company as the only place that sells them (other brands) around here is very expensive. Richard
4dec2007 (Federal Way, WA) Morning Larry, My LED arrived yesterday and it is wonderful. My home is an Adulf Family Home, we care for disabled seniors and young adults. We do have 911 events and the MT's are going to love the brite house numbers, on one of our very dark, rainy Northwest nights. Thank you for your fast service. Marianna
11sep2007 (Shaftsbury VT) larry, thank you for the quick response and kind words.. depending upon how your product is we may be ordering four more for our kids homes as a christmas present... thanks again and have a nice day, John (customer did order 4 more in December)