Not just another pretty set of LED-lighted house numbers!
LEDress ™ LED address numbers are shining on the "Street of LEDreams" in several colors every night.
This display can give a contemporary, modern accent to any home.
These custom decorative units are low-voltage and economical to operate, providing prestige and utility in the same package to home designer or dweller.
LEDress is a house number sign of the times!
There are some customer-supplied photos lower on the page.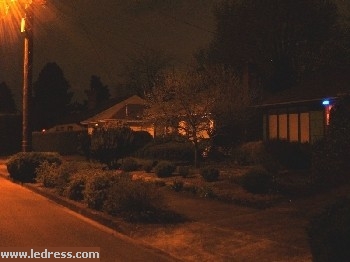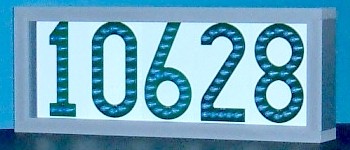 Gray unit with blue LEDs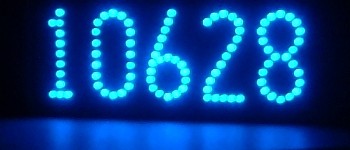 Blue LEDs display at night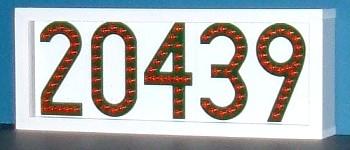 White unit with red LEDs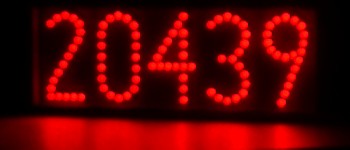 Red LEDs display at night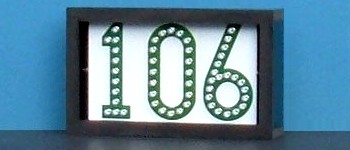 Black unit with orange LEDs
Orange LEDs display at night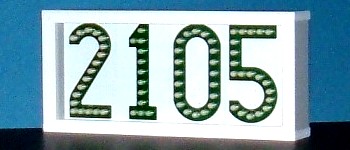 White unit with white LEDs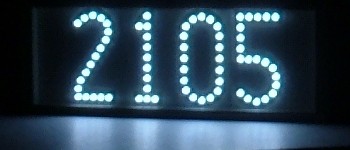 White LEDs display at night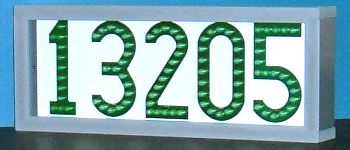 Gray unit with green LEDs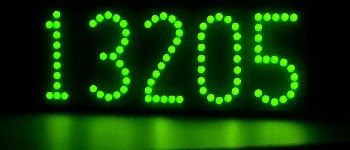 Green LEDs display at night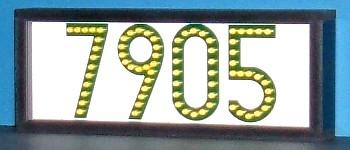 Black unit with yellow LEDs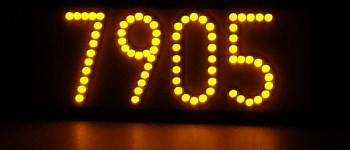 Yellow LEDs display at night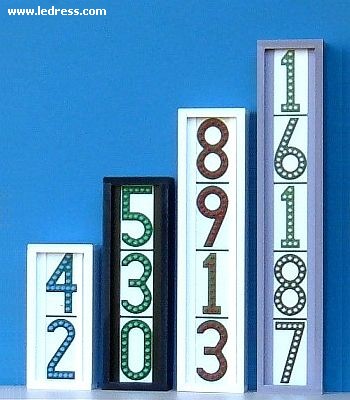 Various vertical displays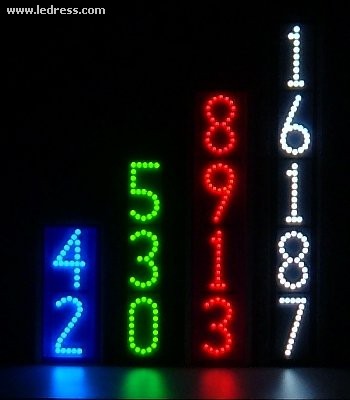 Vertical displays at night
Customer-supplied pictures below--if hidden, click here to view another 600Kb of images

Lincoln, ND

Bakersfield, CA

Key West, FL

Bloomfield Hills, MI

Virginia Beach, VA

Milwaukee, WI

Edwardsville, IL

Apopka, FL (customer frame)

Cambridge, MD

customer installed in faux rock